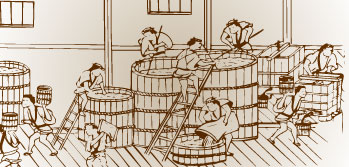 The district of Sanuki (now Kagawa Prefecture), on Shikoku Island in Southern Japan, was long famous for salt production. Sanuki's shoal beaches produced 80% of Japan's salt for many years. The ample sunshine and open fields were also perfect for growing wheat and soybeans. This made Sanuki an ideal region for soy sauce production.
Since 1789, the year of the French Revolution, Kamada has been creating quality soy sauce in the Sanuki region, under our company motto of "producing the highest quality soy sauce, serving the community, and gaining public confidence." As times have changed, we have continued to develop new and innovative products while maintaining our commitment to quality and service.
Company History
1789
Sakai-ya, our first store, was founded by Uheita Kamada
1902
Sakai-ya name changed to Kamada Shoukai (Kamada Merchant)
Our trade mark first appeared
1941
Company reorganized to Kamada Shoukai Yuugen Gaisha (Kamada Merchant Incorporated)
1970
Supplied "Udon Tsuyu" (Noodle Soup) to Osaka Expo
1971
Company reorganized to Kamada Shouyu Kabushiki Gaisha (Kamada Soy Ltd.)
1987
Company renovations completed
Direct market distribution began to grow
1994
Established direct marketing company, Kamada Foods International, Ltd.
1995
Kamada Shouyu's Minato production facility and Kamada Foods International, Ltd.'s shipping center were completed
1997
Kamada Foods International, Ltd.'s second shipping center and main processing center were completed
1998
Hokkaido branch office was opened in Obihiro city, Hokkaido
2001
Kamada Foods International (Canada), Ltd.(Kamada Canada), a subsidiary company, was opened in Ottawa, Ontario, Canada
2005
Kamada Foods International (America), Ltd.(Kamada America), a subsidiary company, was opened in Bellevue, Washington, U.S.A
2021
KAMADA SOY SAUCE Inc succeeded the mail-order business of Kamada Foods International Ltd.
We are Kamada group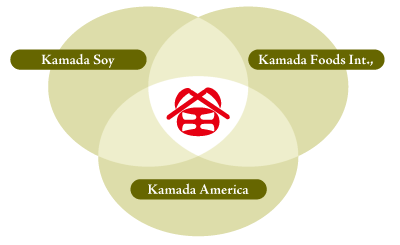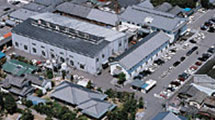 Kamada Soy(Kagawa Japan)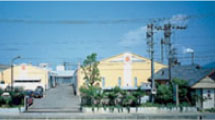 Kamada Foods Int,Ltd(Kagawa Japan)